Child Bite / Blow Off The Omens CD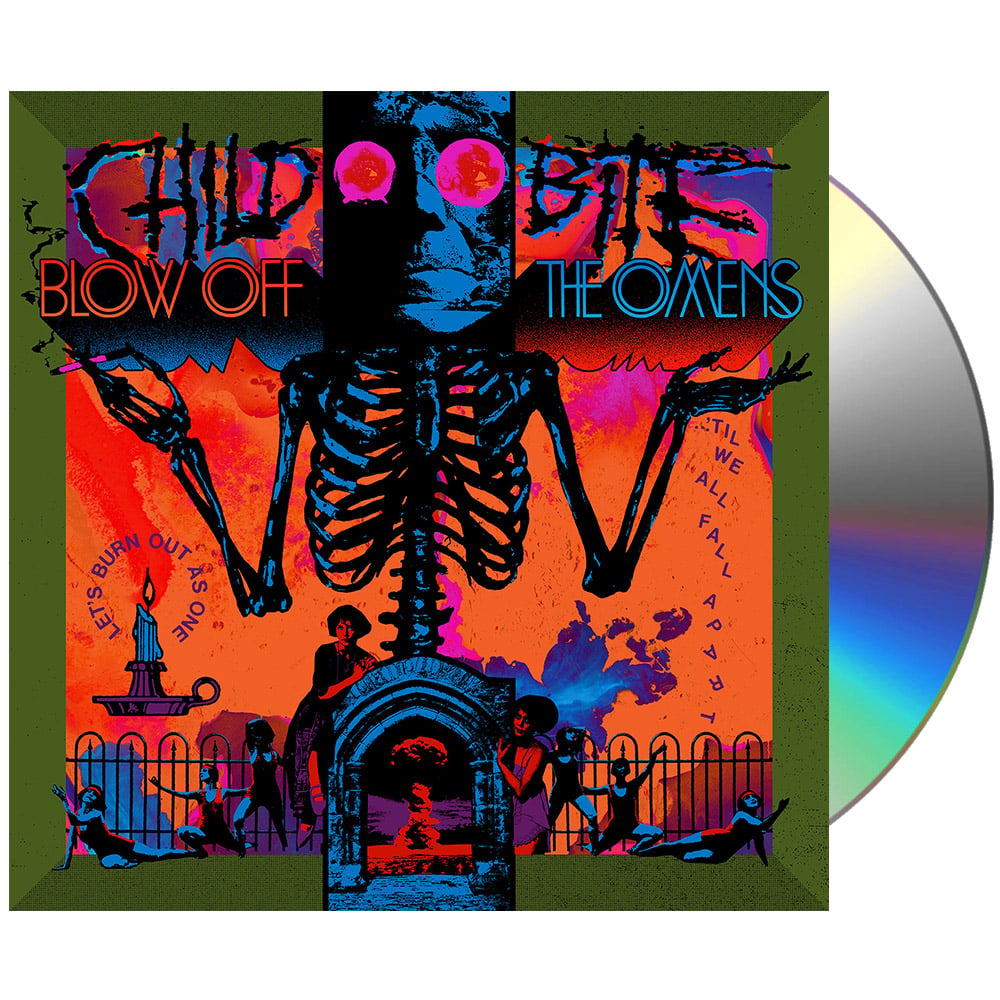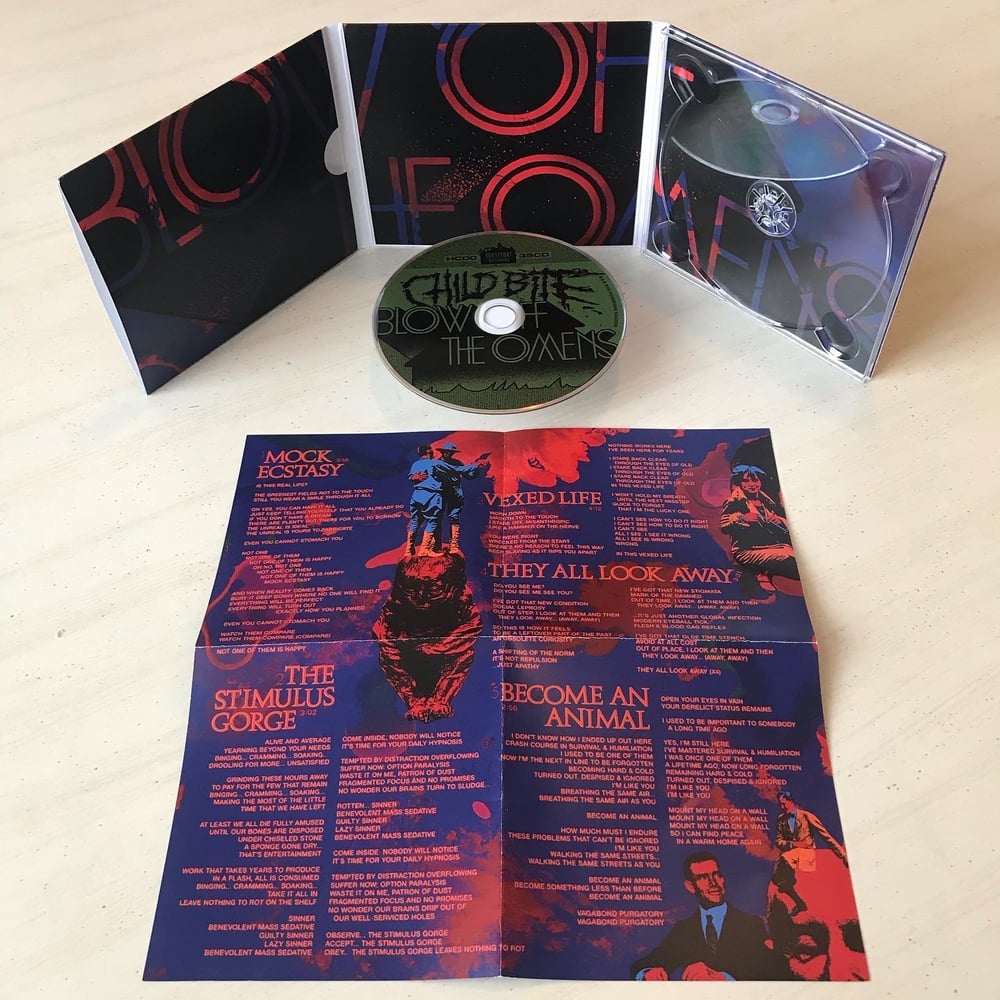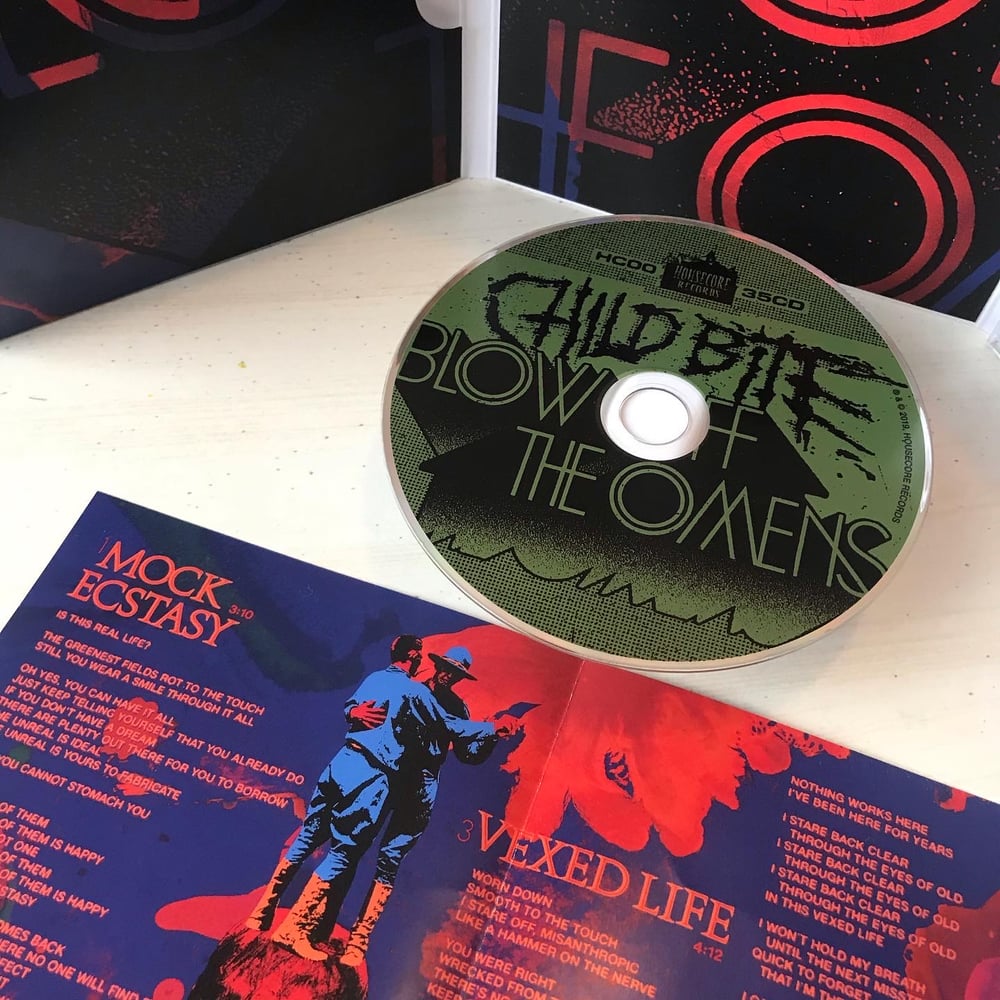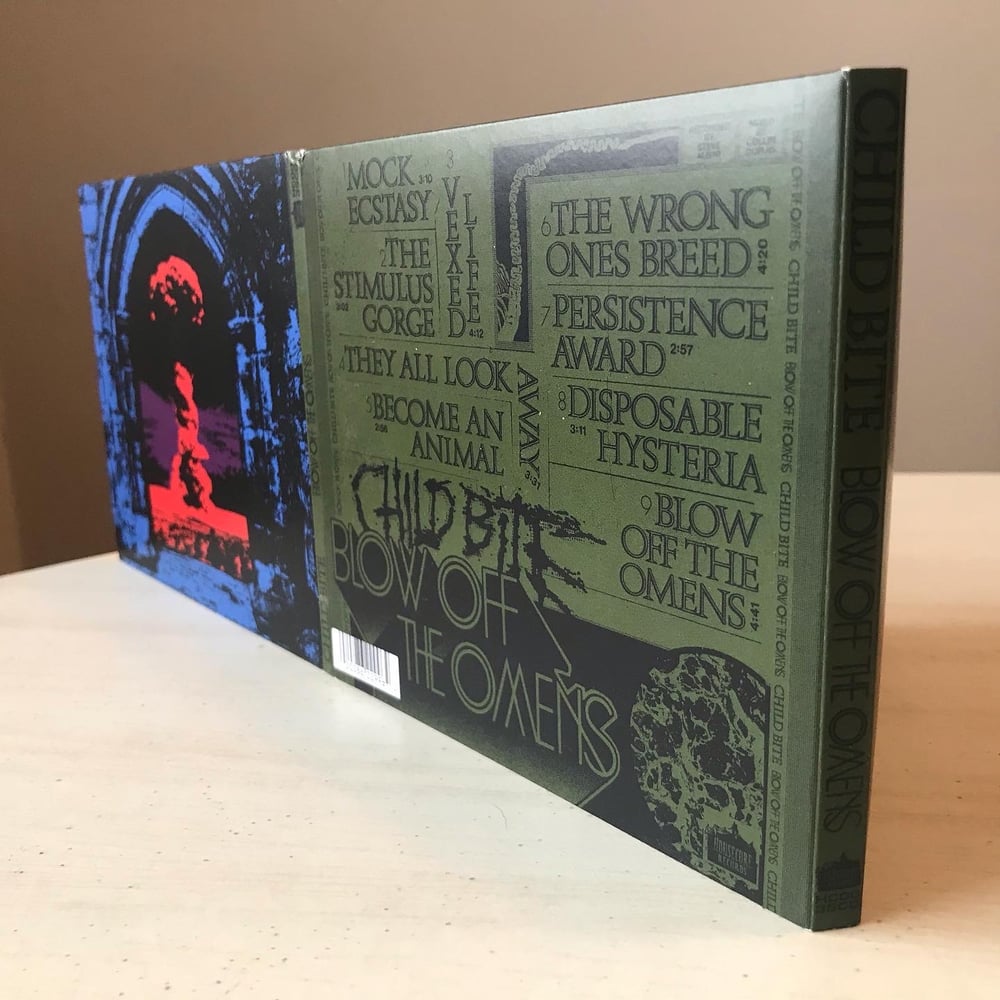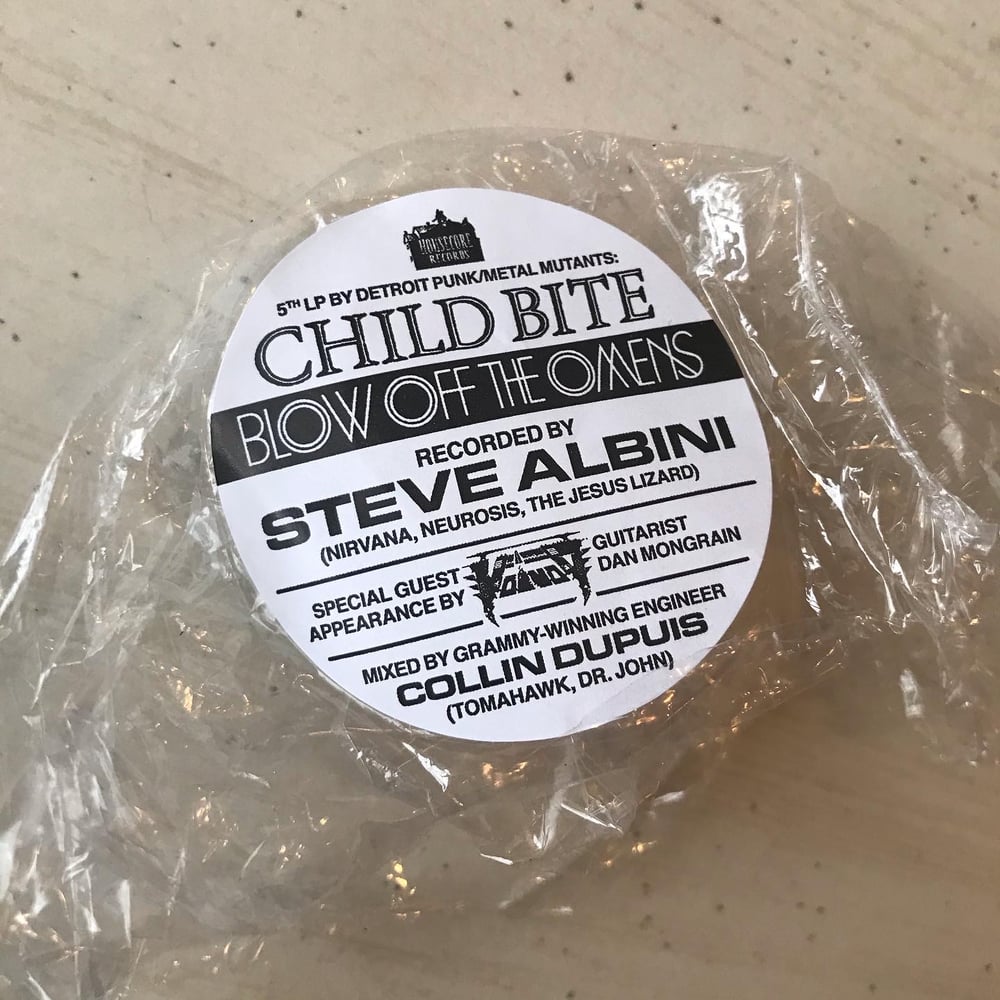 2019's Blow Off The Omens on CD
6-panel digipak w/ fold-out insert
1. Mock Ecstasy
2. The Stimulus Gorge
3. Vexed Life
4. They All Look Away
5. Become An Animal
6. The Wrong Ones Breed
7. Persistence Award
8. Disposable Hysteria
9. Blow Off The Omens
"Is this real life?"

Blow Off The Omens, the long-awaited fifth full-length from Detroit punk/metal mutants CHILD BITE, begins with this question aimed at those who pursue happiness in the infinite bowels of the black mirror (Spoiler Alert; it's all fake and we're all fucked).

Recorded by legendary engineer Steve Albini (Nirvana, Neurosis, The Jesus Lizard) and mixed by Grammy award-winning engineer Collin Dupuis (Tomahawk, Dr. John, Lana Del Rey), Blow Off The Omens serves as a leaner, meaner follow-up to CHILD BITE's Negative Noise offering which ranked among Decibel Magazine Top 40 Albums Of 2016.

From the head bob-inducing, noise rock groove of "Vexed Life" to the Jello-Biafra-with-NoMeansNo-esque freight train that is "They All Look Away," Blow Off The Omens covers a lot of ground within its half-hour running time. Riffs indebted to both Piggy and Pig Champion root their way throughout the album like alt-metal/hardcore hogs on the hunt.

Speaking of Voivod, the spotlight turns to special guest Dan "Chewy" Mongrain's reality-bending guitar solo during the title track; a song that serves as both the apex of the album as well as CHILD BITE's warped, bastardized take on arena rock. Attempts at normality only accentuate their weirdness.

As the record comes to a close, this mantra is offered to all members of modern society; "We are the ones that accept early death." History repeats itself, convenience is king, resistance is futile... so smoke 'em if ya got 'em.